How to Hire the Best West Palm Beach Moving Company
How to Hire the Best West Palm Beach Moving Company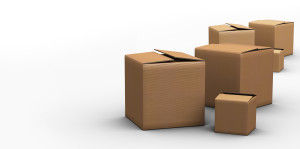 Hire us for your MOVE: 8003736683
If you ask any West Palm Beach moving company, they will tell you that hiring the right moving company is the most important step. In order to make your relocation go smoothly and without unnecessary drama, choosing a great mover is an absolute must. While there are plenty of great West Palm movers around, there are those who are less qualified and in extreme cases, fraudulent. In order to avoid situations where you get a low quote which gets unexpectedly hiked up at the end of the move or leaves you at your new home with damaged belongings, you will need to consider a few important things.
For starters, since you are entrusting these people with your belongings, you need to do a bit of sleuthing to learn more about your options. You will need to conduct a few interviews and to compare at least three quotes before settling on a mover. It must be noted that the cheapest option may not always be the best option when it comes to moving. Obtain a few quotes from a few well-known local movers as the first step. If you have friends or family who has moved recently, you can ask them to recommend some movers. You will need to obtain quotes and to compare them to come up with the best option.
Choosing the best option is not always going for the cheapest or the priciest. Instead, look at the services, reputation and benefits you get from each mover at their price and see whether it looks like a good deal. For instance, a mover with pretty average reviews might offer the lowest rates but you may be making up for the price with worry over damaging your belongings. Therefore, adequate consideration to reputation and professionalism is a must.
Last, but not least, disclose information about all of your belongings so that your movers can provide you with a more accurate quote. If you have any special requirements such as climate controlled trucks or to remove large items from small openings, be sure to alert your movers. This way, your West Palm Beach movers will be able to prepare themselves better for your move and reduce the chances of giving you a surprise price hike at the end of your move.
Call us for a FREE MOVING QUOTE: 8003736683
We Move Your Life!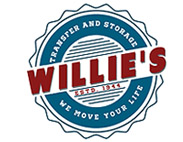 Willie's Storage & Transfer
1320 53rd St.
West Palm Beach, FL 33407
800-373-MOVE (6683)
Author: Kathy Long