Tips for International Moving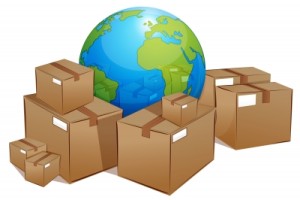 If you are planning an international move, you may want to consider some special planning to make sure that everything goes smoothly. Here, at Willie's Transfer & Storage has been in the business of home and business relocation in West Palm Beach. As an interstate agent for Wheaton World Wide Moving, Willie's has handled quite a few international relocations. We know how to handle your international move safely and free from hassle.
Start by going through your belongings
Think of your upcoming international move as an opportunity to de-clutter your home. Since you will be crossing borders, you really can't take everything with you. Look at everything you own and get rid of the things you don't use, don't need and have no use for you at your new home. You will be surprised at how many useless items you are holding on to. Once you get rid of everything you don't need, your packing will be made so much easier.
Keep your documents in one safe place
Losing documents can be a nightmare during any move and particularly catastrophic when it comes to international moving. Start early and build a secure folder of all of your important documents so that they are all in one place. If possible, just to ensure safety, obtain certified copies of the documents and leave them someplace safe to easily access in case you misplace the folder of originals. This is a very important step and we highly recommend that you take it seriously.
Check your house from top to bottom
Since you can't really pop back into your house to pick up something you've left behind, doing a complete sweep of the house, just before the move is very important. This will ensure that you don't leave anything important stowed away in a drawer, lost in a cupboard somewhere or misplaced between the furniture.
Pick the right movers
No relocation is successful without the help of quality movers. If you are thinking of saving money, hiring below-standard movers with little or no experience in international moving is not the right way. You need to hire a mover with a good reputation and plenty of experience in handling international relocations such as yours. While they may cost extra, the money will be well spent considering all of your belongings will arrive at your new home safely. A quality mover will also know how to pack your items effectively and efficiently.
So, here are our tips to planning a stress and hassle free international relocation. Follow these and we assure you that your move will take place seamlessly, leaving you more time to handle your transition and to adjust to your new home. Willie's Transfer & Storage is always a top choice among international relocations and we assure quality, safety and peace of mind for our valued clients. Contact us today for a free quote.