Wellington Movers Tips for a Stress-Free Moving Day
Wellington Movers Tips for a Stress-Free Moving Day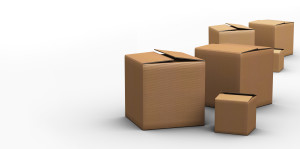 You may have made lists, spreadsheets and charts but there can always be a couple of things that you missed. Of course, moving day will be hectic and busy. The last thing you need is to have more worry piled on due to forgetting tiny details. Wellington movers always recommend going over every single thing that you might miss and to work on them to make sure that you are not too stressed to enjoy the first day at your new home.
It is very important that you let your neighbors know that you are moving. Not only will this allow you to apologize to them in advance for any inconvenience you may be causing but it may also get you a few extra helping hands.
Leave some space for the moving truck
Wellington moving companies always recommend that you leave a parking spot for the moving truck to make sure that they are able to load it faster. Be sure that it is located as close to your house as possible to prevent them from charging extra for having to carry the items. Additionally, once you reach the new home, you will need to ensure parking as close to the new house as possible for the same reasons. As you make preparations, be sure to look into the matter as it can make a world of difference in your moving bill.
Your family and your movers along with any neighbors or friends who have come to help will need refreshments while they are working. Instead of messing with credit cards or running to the bank, keeping cash at hand can be easy and much more convenient. You will also need to tip the movers and any hired help with cash.
Be sure to make arrangements on what to do with the house keys on moving day. If you have been living in a rented property, discuss with your landlord on where to leave the keys. If you have sold your own home, you can ask the new owners or the real estate agent for advice. Additionally, make sure that you have the keys to your new home within easy reach to make things easy for your movers and to reduce any costs from having to wait longer.
Provide proper driving directions
While having the movers follow you is a tried-and-true method, it might not always be possible. Your full service movers would definitely appreciate you providing proper driving directions for them to get to the new house faster. While you may know where to park and how to get there sooner, your movers would appreciate directions to help them do a better job without running into any trouble along the way.
Moving in the Right Direction!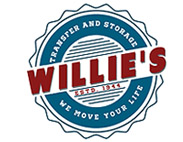 1320 53rd St.
West Palm Beach, FL 33407
800-373-MOVE (6683)
Author: Kathy Long