West Palm Movers' Tips on Reducing Waste when Moving
West Palm Movers' Tips on Reducing Waste when Moving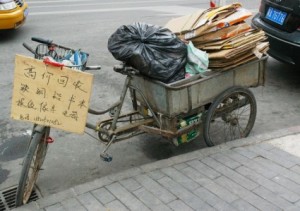 Moving takes time, money and a great deal of effort. The last thing you want to add to the list is a ton of waste that can be easily avoided with a bit of planning ahead. If you are environmentally conscious and plan on saving money on your sale, consider the following tips for great results.
1. De-clutter early
West Palm movers always recommend de-cluttering your home as early as possible. If you leave the process to the last minute, the chances of throwing out useful items or packing useless items are very high. Be sure to spend plenty of time looking through everything before you decide what to keep and what to toss.
2. Donate anything that can be useful to someone else
Giving away anything that you don't need is a great way to get rid of clutter and to prevent wastage. You can categorize your unwanted items into things that can be re-used so that someone else may get good use of them. Clothing, books, magazines, collectibles, old bottles, old furniture and just about anything else you can think of might make great gifts to someone less fortunate.
3. Try not to splurge on packing materials
While West Palm Beach movers always urge you to use quality packing materials to ensure the safety of your belongings, you don't necessarily have to buy them brand-new. You may find plenty of cardboard boxes lying around in your own home or you can always ask friends, family and neighbors. If not, you can go to the nearby grocery store and ask them for the cardboard boxes that the groceries come in.
4. Try to use packing options that you already own
If you own suitcases, travelling bags or large duffel bags, these will make excellent packaging for clothes, shoes, linens and even books.
5. Ask your West Palm Beach Moving company about reusable packaging
Some movers actually offer re-usable packing materials that can be returned after the move is complete. This is a great way to minimize post-relocation clutter and wastage. Most companies employ plastic crates, wooden crates and even strong cardboard boxes that can be reused for years.
6. Recycle and dispose wisely
Even with the best laid moving plans, you may still have some waste left after your move. In this case, be sure to separate the recyclables and disposables and to deliver them to the respectable establishments. Be sure to take extra caution on items that need special disposal.
1320 53rd St.
West Palm Beach, FL 33407
800-373-MOVE (6683)
Author: Kathy Long